Why Sterling?
Our strapline, "The higher standard" is more than just words, it sums up our approach to business. We aim to not only set a new standard of quality but to raise the bar with every job.
Aimed at the most demanding customers, people who not only insist on top quality and maximum reliability, but also understand the residual returns this level of product can reap.
We are dedicated problem solvers, constantly striving to improve and refine our product. We are devoted craftsman, meticulous, measured and above all, personally invested in everything we make. We are advisors and collaborators, listening as much as we talk, responding to the needs of our customers and always keeping them in the loop.
We've also invested in world-class fabrication techniques including welding jigs and rotators to manufacture components 'off the truck' which has transformed the efficiency and quality of the finished product.
The first Sterling plant body was created in 1996. This was a 7.5t beavertail supplied to a garden machinery dealer in East Anglia. Needless to say the customer was delighted with his purchase and still remembers it today with much affection.
This opened our eyes to a dire need in the UK market for a quality manufacturer of beavertail plant bodies. From that point we committed ourselves to provide the plant hire industry with a good range of quality beavertail plant bodywork that would be reliable, strong, safe and efficient.
With an incredible wealth of experience in building heavy duty plant bodies that has accumulated over many years, Sterling has gone on to become a powerful presence in the design, manufacture and development of plant transport solutions. We firmly believe that Sterling does offer the higher standard, across the board and over our first twenty years we have evolved a unique approach based on four clear principles.
Our Factory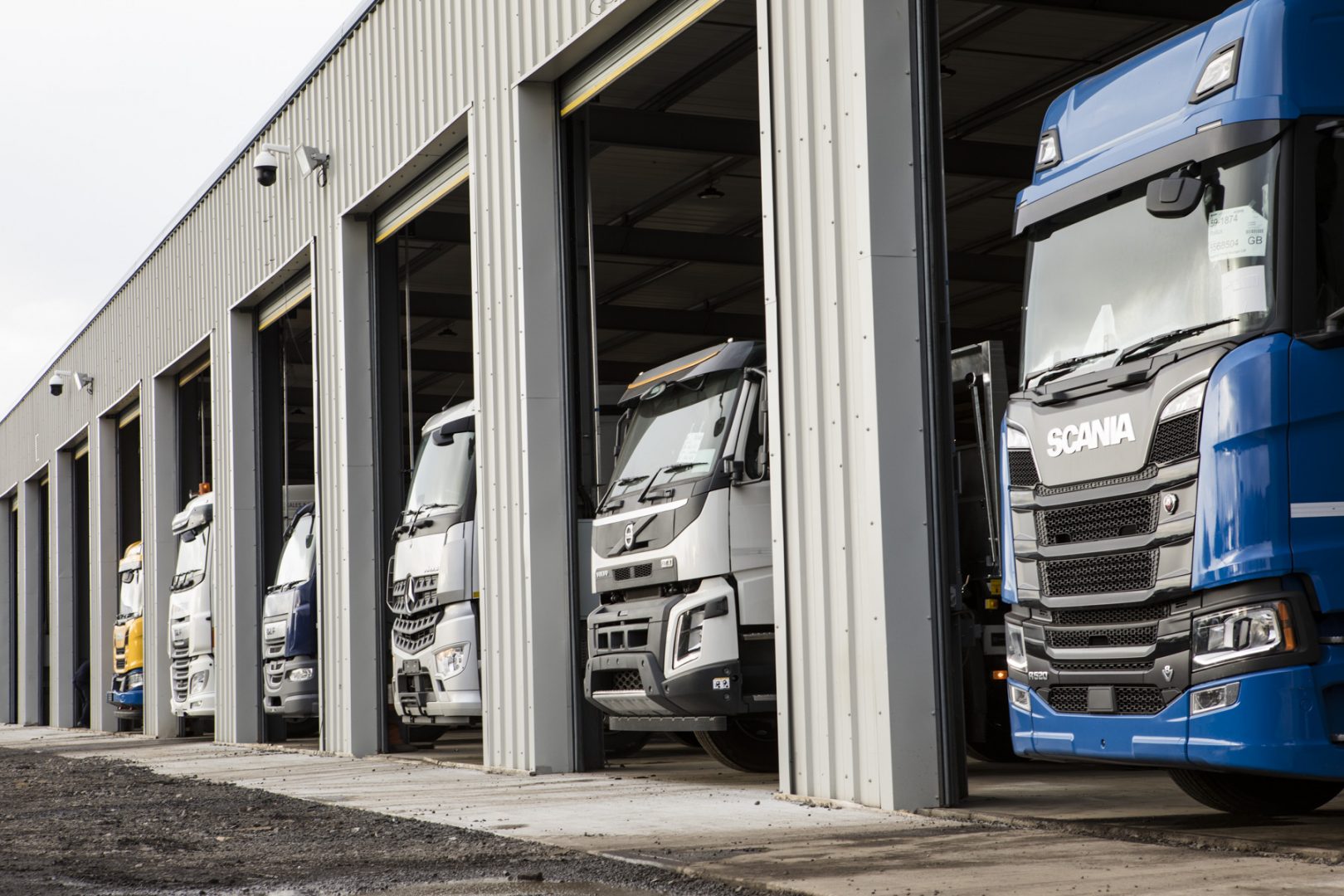 Why Sterling?
On time, every time
Partnerships are all about communication and honesty. That's why we pride ourselves on accurate, fast and flexible lead times; making sure your product is built to schedule and delivered on time, every time.
Innovation meets excellence
From extensive use of galvanising to the widest range of fall arrest systems on the market, innovation is at the heart of everything we do. It's this commitment to the higher standard that sets us apart and guarantees our products are efficient, effective and built to last.
Going the extra mile
If it matters to you, it matters to us. We don't just take care of customers during build and delivery, we go the extra mile to ensure that you're fully satisfied with your product and its performance throughout its working life.
Our Team
Meet the people behind Sterling, an expert team with a wealth of experience in building heavy duty plant bodies. They are ready and waiting to guide, advise and assist you any way they can.
Our Team
Careers
Maintaining the higher standard is no easy feat, so we are always on the look out for fresh talent and experienced individuals. Submit your C.V. using the link below and you could be next to join.
Careers